The Ritz-Carlton is an international brand under the Marriott International company. The primary focus of this chain is to provide high-quality services and accommodation in premium-class hotels. In Kazakhstan, The Ritz-Carlton is represented by two hotels: The Ritz-Carlton, Almaty, and The Ritz-Carlton, Astana. Inside The Ritz-Carlton, Astana, there are approximately 250 employees and around 100 contractors.
However, in order to maintain this outstanding level of service and effectively manage staff, The Ritz-Carlton, Astana turned to innovative solutions. Since August 2022, they have implemented clockster, a tool that helps them efficiently manage work schedules and team attendance.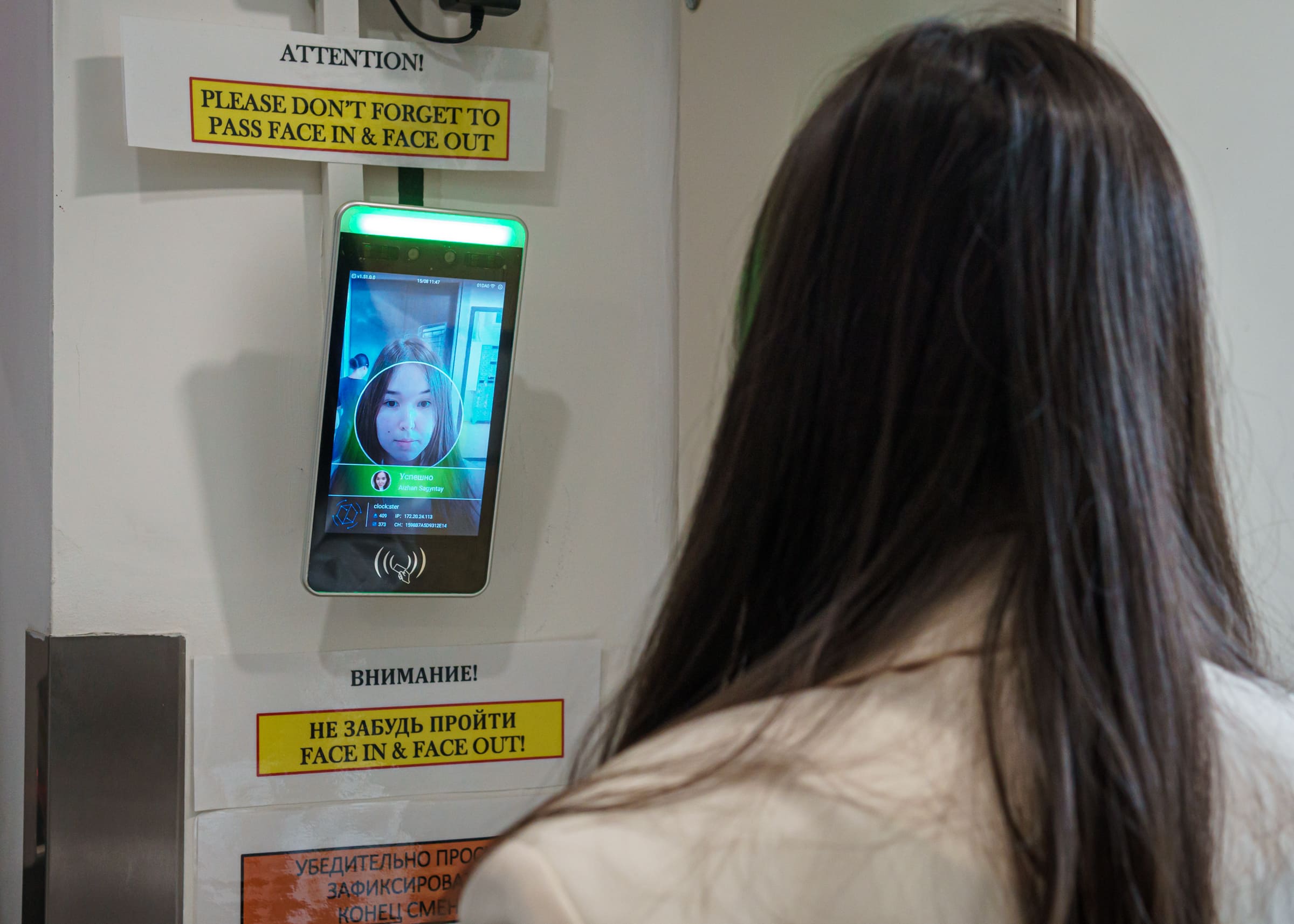 Effective Staff Management: From Challenges to Innovations
Staff management at The Ritz-Carlton, Astana has always been a complex task, requiring high precision and organization. The hotel provides top-notch service, and every minute counts.
Accurately tracking attendance and controlling employee access to the building were crucial. Previously, The Ritz-Carlton, Astana used a different attendance tracking system, which, despite its efficiency in some aspects, proved to be quite complex and costly for their organization. It was developed following American standards and, at the time of integration, did not fully align with the hotel's needs.
"The implementation of clockster brought us a simple and intuitively understandable solution. Even employees who encountered the program for the first time can easily navigate it. This turned out to be a key factor for us, considering that our operational activities require quick actions and accounting for every minute."
To facilitate their employees' work, The Ritz-Carlton, Astana requested clockster developers to add a range of features that had already been tested and optimized in the previous system. This included hotkeys, templates, and a simplified interface, reducing the number of clicks needed to complete tasks. This enhancement made the attendance tracking process more efficient and understandable for all employees.
Furthermore, the transition to clockster also reduced the financial burden, as the new system was more cost-effective while maintaining a high level of service quality.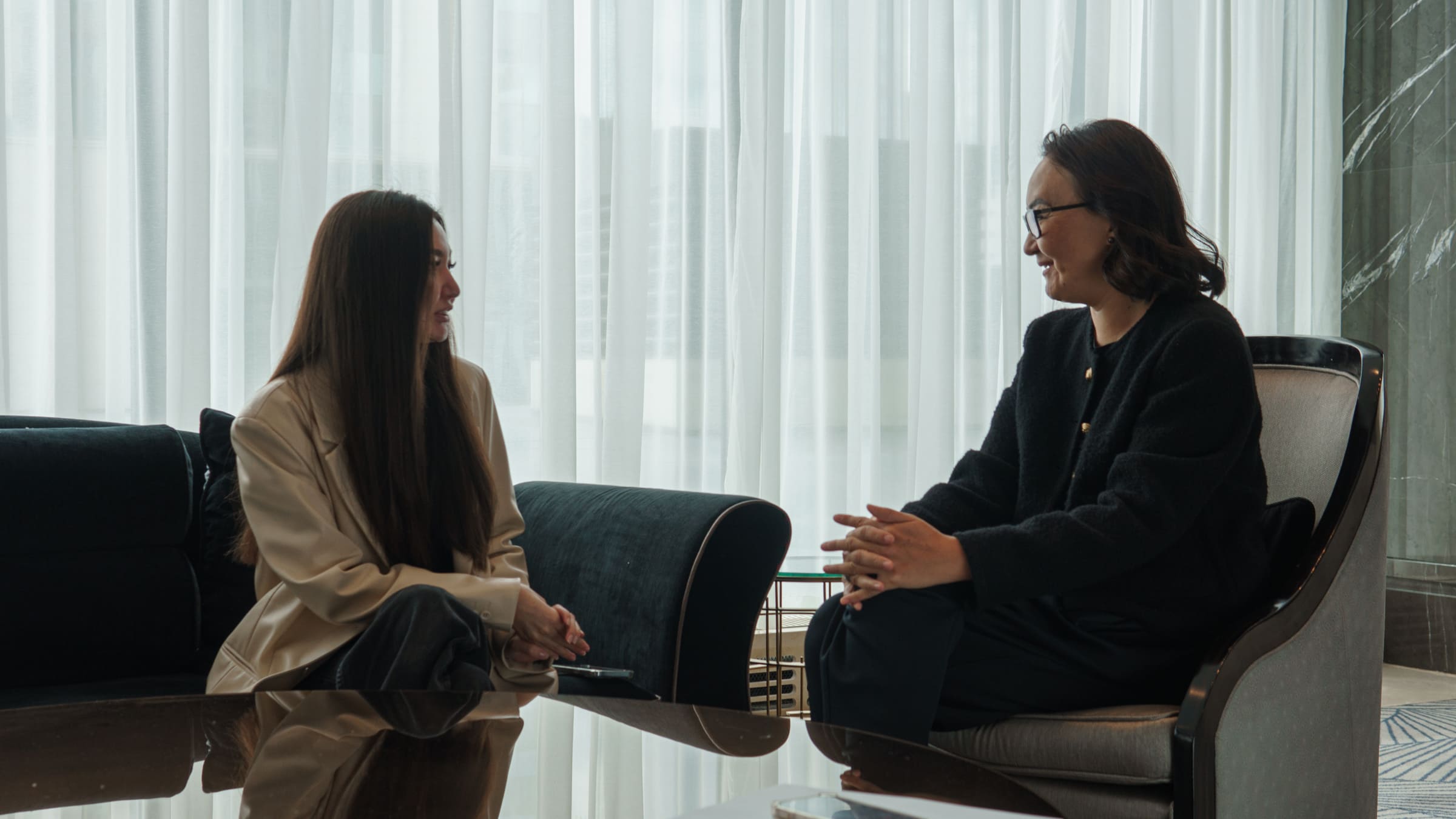 Optimization and Innovation: Seeking Solutions for Staff Management
The process of finding a staff management solution at The Ritz-Carlton, Astana began with identifying specific needs and goals.
"Our main goal was to obtain valuable employee attendance data, the ability to manage schedules and analyze data, as well as to create accessible and easily reconstructable reporting to optimize business processes and control expenses," said HR Director, Zhannar Zhambulova.
"When we started looking for a solution, several factors made clockster the most attractive option. Firstly, clockster is a Kazakhstani startup, and support from a domestic manufacturer is always important to us. We were confident that we could provide the necessary level of support and collaboration with a local producer. Secondly, clockster offered a solution that was not only more affordable but also more intuitive for our employees, thanks to its simplified interface and support for multiple languages (Russian/English/Kazakh)," explained Assistant HR Manager, Aizhan Sagyntai.
clockster implementation process went smoothly, considering that The Ritz-Carlton, Astana already had experience with attendance tracking systems and knew what features and tools they needed. An essential part of the integration was interacting with the 1C system, which is used to manage many aspects of the hotel business. clockster and 1C developers successfully collaborated to create a customized solution, taking into account the organization's specific requirements.
"It is important to note that the implementation process took much less time compared to the previous system. This was due to the fact that clockster was already adapted to the requirements of our business, and we were able to avoid lengthy negotiations and integration. Despite the successful implementation, we still have some requests to clockster regarding additional features and reporting, and we hope that the developers will be able to address them in the future," added Assistant HR Manager, Aizhan Sagyntai.
Thus, thanks to clockster, The Ritz-Carlton, Astana was able to optimize staff management and ensure a higher level of security and control, which is especially crucial for the hotel industry.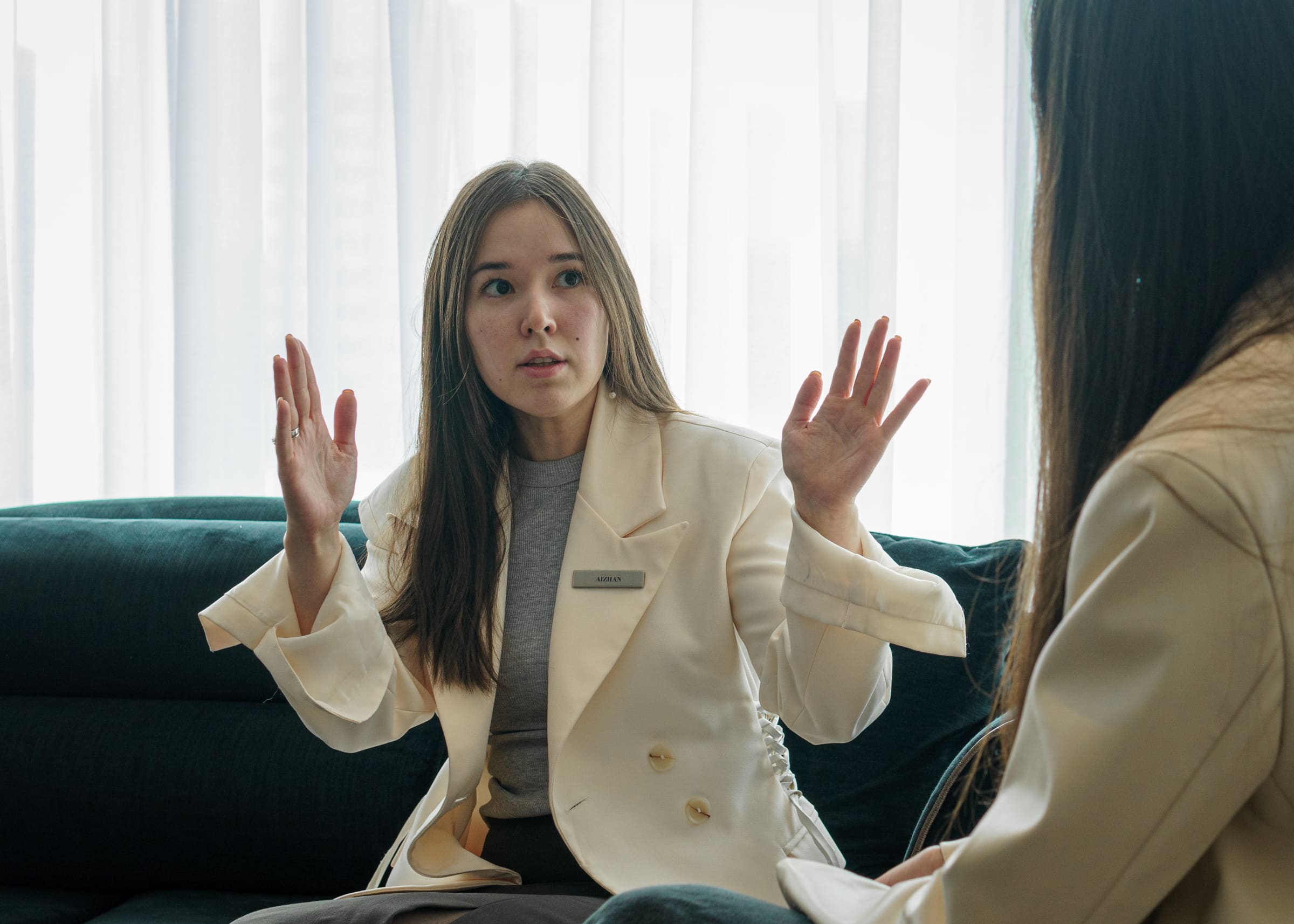 Effective Staff Management with clockster: Results and Improvements
After implementing clockster, The Ritz-Carlton noticed several specific improvements and results that have enhanced staff management efficiency. HR Director, Zhannar Zhambulova, listed some of them:
1. Attendance Tracking:
"clockster system has allowed us to accurately track employees' attendance, including their clock-in and clock-out times, breaks, and leaves. This helps automate the attendance tracking process, reduces errors, and provides accurate data for payroll calculations and labor management."
2. Access Control:
"clockster's biometric-based system ensures reliable access control for employees entering the building. This enhances security and protects us from unauthorized access."
3. Process Automation:
"clockster has significantly simplified and automated the processes of attendance tracking and access control. We no longer spend time manually filling out reports and checking timecards. This reduces the likelihood of errors and frees up resources for more critical tasks."
4. Analytics and Reporting:
"clockster provides us with analytical tools and reports that help us analyze employee attendance data. This allows us to identify trends, optimize work processes, and make informed decisions."
Assistant HR Manager, Aizhan Sagyntai, emphasized: "We are confident that clockster has improved staff management efficiency at The Ritz-Carlton, Astana. clockster has allowed us to streamline the payroll process, especially for contractors who are paid on an hourly basis. Accurate reports on overtime and undertime have simplified this process and made it less labor-intensive."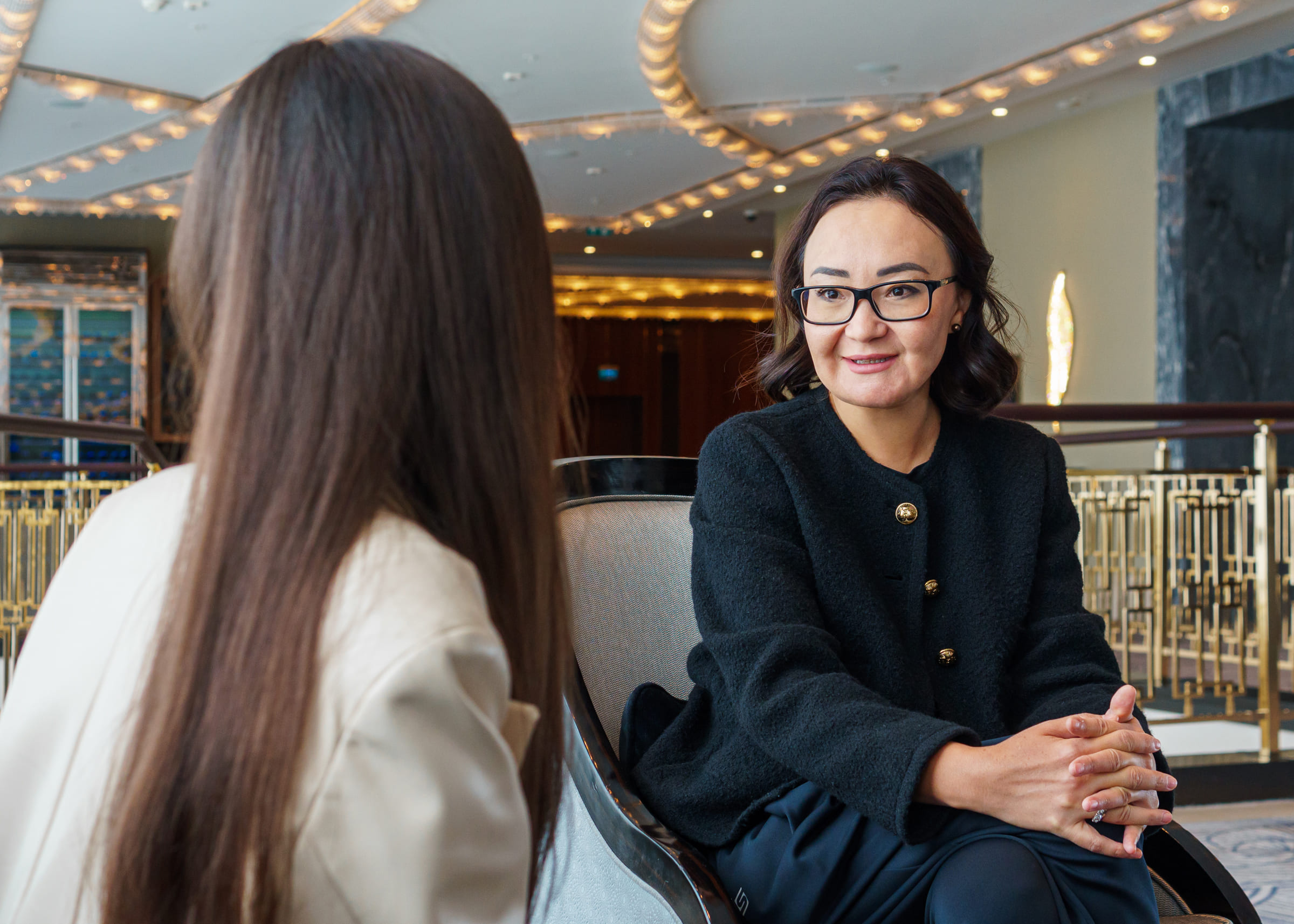 Useful clockster Features in Daily Operations
For a long time, The Ritz-Carlton, Astana faced certain difficulties in attendance tracking: one of the most common shortcomings of their previous system was that not all clock-ins were registered, creating gaps in data. This indicated the system's poor sensitivity and the outdated devices used for data capture.
Assistant HR Manager, Aizhan Sagyntai, shared: "With the previous system, due to the poor sensitivity of the devices, there was a common issue where employees would say, 'I checked in, but it didn't register.' Employees who genuinely forgot to clock in used device issues as an excuse."
"Now, with clockster devices, if there's no clock-in record in the system, it genuinely means the employee didn't check in. Or perhaps their photo during registration was of low quality. These are the only issues we currently encounter."
The Ritz-Carlton, Astana even faced a situation where clockster devices, unlike their previous system, were so sensitive that they accidentally registered employees' clock-ins from a distance of one and a half meters. However, clockster was configured to activate only when an employee approaches within 30-50 centimeters. clockster and its biometric devices proved reliable and effective, helping the hotel achieve more precise and convenient attendance tracking.
"In addition, clockster has significantly improved the employee registration process. The mobile app integrated with the system allows employees to submit their photos for biometric identification themselves. This has significantly simplified and sped up the process, freeing our administration from the need for manual registration of each employee. Now they can focus on other essential tasks."
Now, clockster team can confidently say that their system and biometric devices have become reliable and efficient tools for attendance tracking and access control at The Ritz-Carlton, Astana. These innovations have significantly increased the accuracy, reliability, and convenience of daily operations.
"When it comes to its impact on the team and guest service, clockster primarily promotes discipline and employee responsibility. Accurate attendance tracking allows us to better plan work schedules and resources," added HR Director, Zhannar Zhambulova.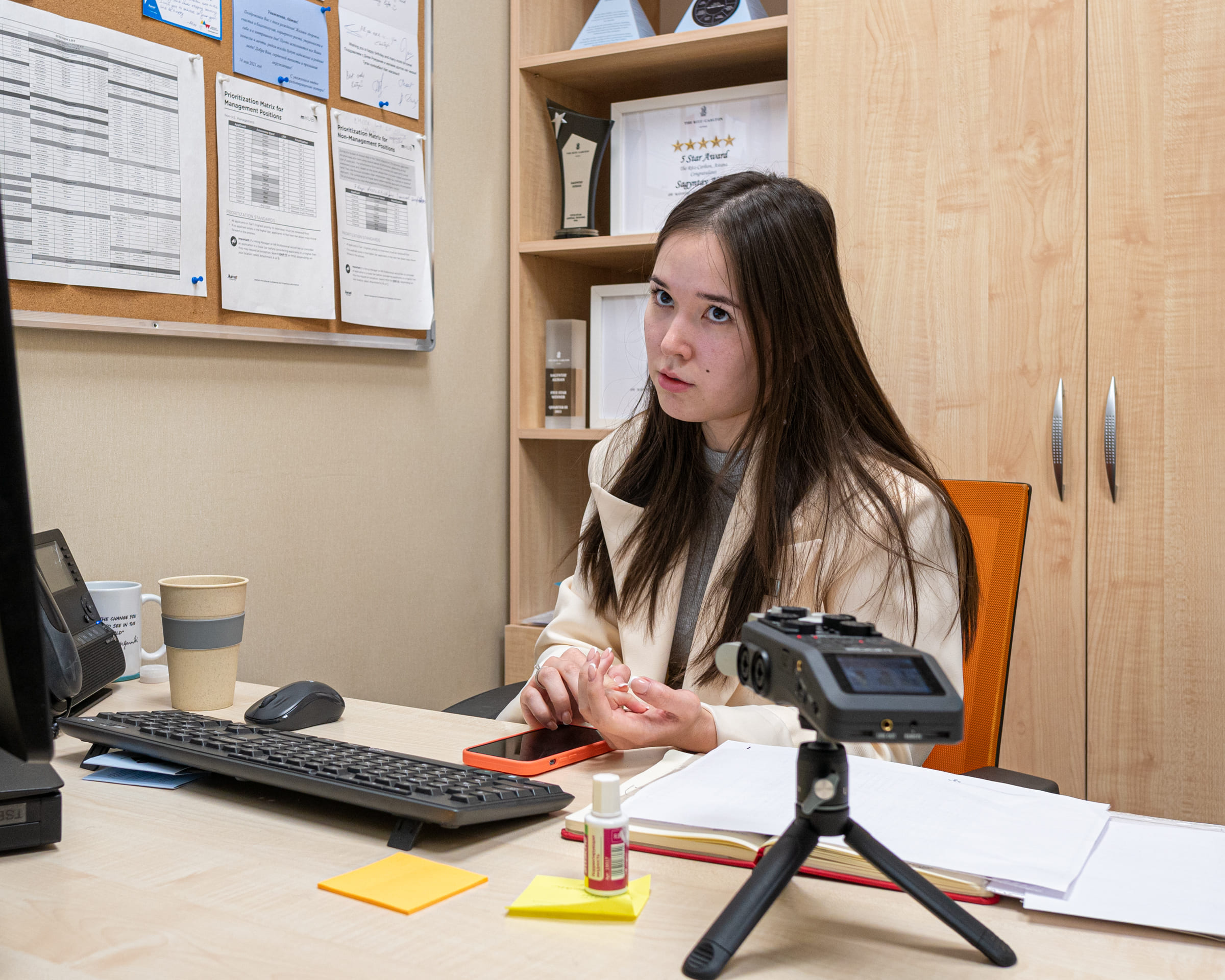 Recommendations and Key Advantages of clockster for Other Hotels
"We were actually the first among hotels to choose to implement clockster system. And, to be honest, not to boast, but it's true: many other hotels eventually started asking us for information about the system. You see, in the hotel business, sharing experiences is crucial. If one hotel tries something new, others find out about it immediately because we all strive to stay in the trend and follow best practices."
Assistant HR Manager, Aizhan Sagyntai, shares: "As for other hotels, many have approached us with questions about how clockster integration went for us and whether it's worth their attention and time. And our answers are always positive. clockster has genuinely helped us optimize processes."
"In the domestic market, clockster is currently one of the most popular solutions, perhaps even the only one providing such a solution in our country. We continue to provide advice and assist colleagues from other hotels in integrating this system. Sometimes you can even hear hotels asking 1C developers to 'make it like The Ritz-Carlton.'"
The Ritz-Carlton, Astana integrated clockster relatively quickly, in just four months.
"If we count from August, we already started processing our first payrolls using clockster data in December/January. But, of course, it was closer to March when successful exports really began."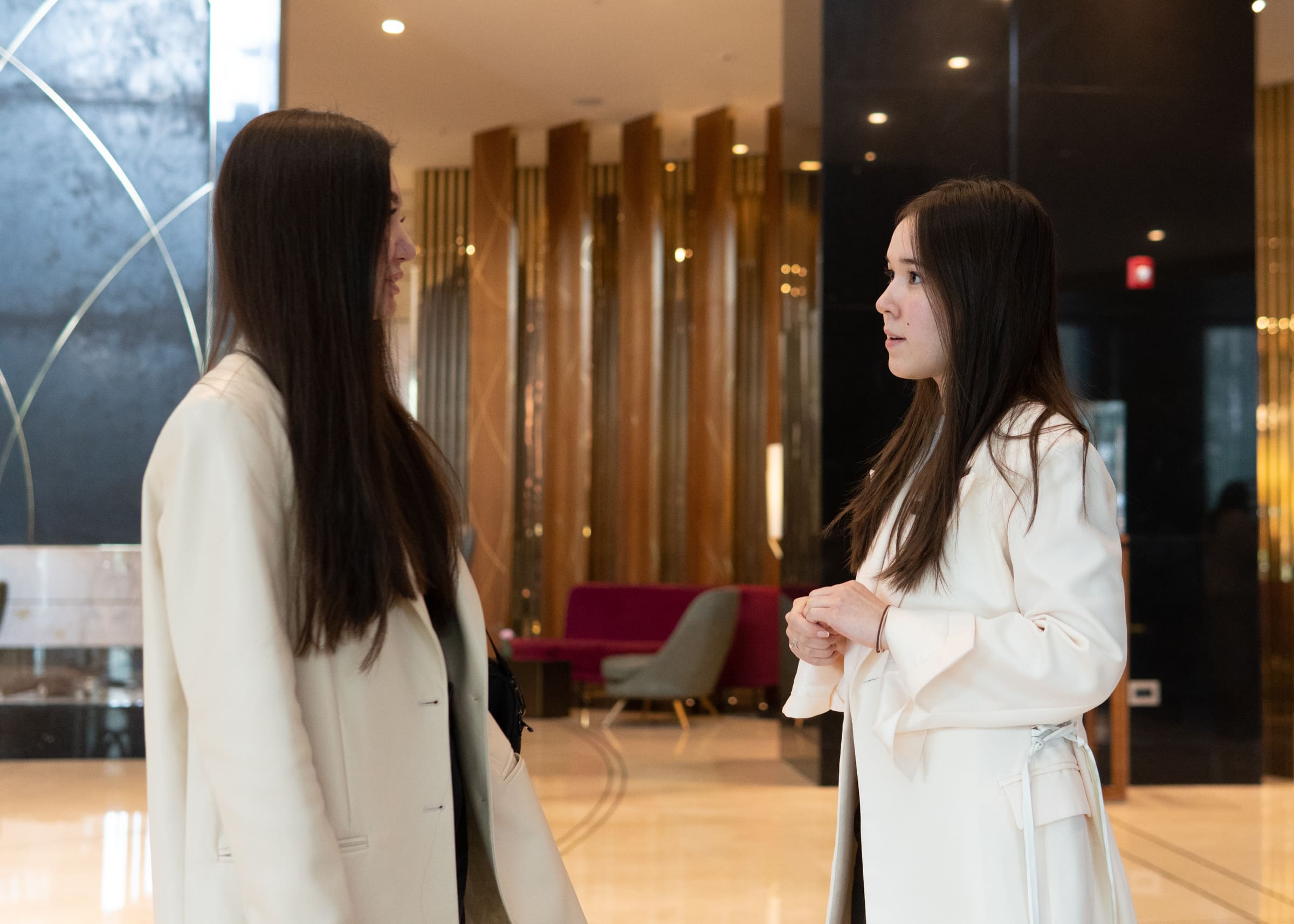 In conclusion, clockster has been able to bring truly positive changes to the operational activities of The Ritz-Carlton, Astana, a five-star hotel. clockster provides a high-tech solution for attendance tracking and access control that significantly outperforms not only outdated mechanical and manual methods but also many other attendance tracking systems. clockster team appreciates the trust placed in them and continues to develop their solution to help other renowned hotels worldwide achieve greater efficiency and service quality. The team expresses gratitude for productive collaboration and trust in clockster, a reliable partner in staff management automation!